How to Replace a Suzuki C50 Air Filter
by Chris Gilliland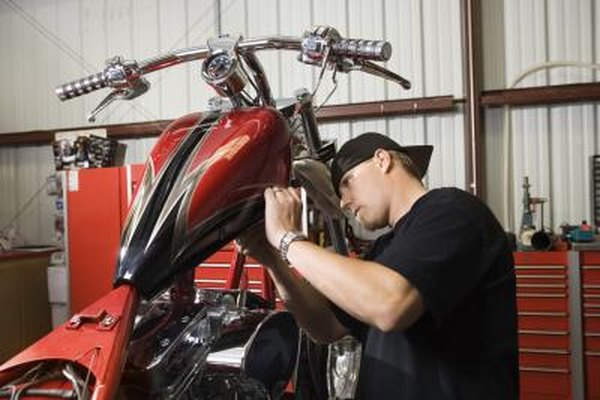 Suzuki's Boulevard C50 cruiser is a perfect all-around motorcycle, providing more than enough power with its 805cc motor to easily devour long stretches of asphalt. The classically-styled C50 is reliable and easy to ride, but requires regular maintenance to keep it road-ready. Aside from routine oil changes, the air filter will need cleaning and eventual replacement as well. Removing and installing the air filter is easy enough for all but the most technically-challenged individuals to accomplish.
1
Remove the drain plug from the bottom of the air filter assembly and allow any trapped water to drain out. Unscrew the two bolts that secure the air filter cover to the filter assembly using an Allen key. Pull the filter cover and its gasket away from the assembly.
2
Pull the air filter off of the filter assembly and discard it. Wipe away any dirt or debris that may have formed behind the filter with a shop towel.
3
Place the new filter onto the air filter assembly. Slip the air filter cover gasket over the air filter and reinstall the filter cover. Tighten the mounting bolts with an Allen key to secure the cover. Wipe away any fingerprints or oil from the surface of the cover.
Tip
check Refer to your owner's manual or a Suzuki factory service manual for in-depth maintenance details.
References
Photo Credits
photo_camera Jupiterimages/Comstock/Getty Images