How to Replace the Mega-Fuse in a Ford Taurus
by Alibaster Smith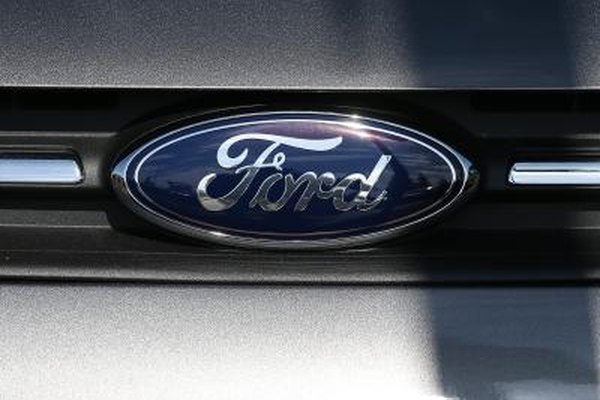 The mega-fuse under the hood of your Ford Taurus is responsible for controlling the electrical current for major electrical components, like your alternator. When this fuse is blown, you must order a new fuse from Ford (or a Ford dealership). When you order the fuse, provide the model year of your Taurus in order to confirm that you have the correct amperage fuse.
1
Open the hood and locate the fuse box on the passenger's-side fender.
2
Open the fuse panel cover by pulling up on it. There are two small release tabs that you may have to pry up, but the cover should come off easily.
3
Remove the two screws that hold the mega-fuse in place.
4
Pull the fuse off the fuse panel.
5
Install the new fuse. Installation is the reverse of removal.
More Articles
Photo Credits
Justin Sullivan/Getty Images News/Getty Images