How to Replace a Florida Disabled Parking Permit
by Helen Harvey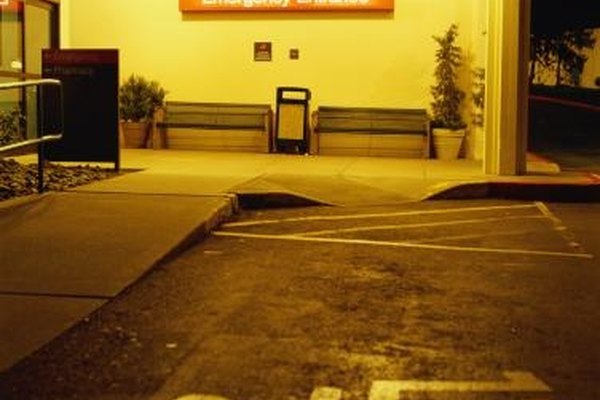 Disabled parking permits allow permit holders to park in specially designated spaces that provide ease of access to stores, doctors's offices, public parks and the like. In Florida, permits are valid for four years. They must be replaced upon expiration or loss. The Florida Department of Highway Safety and Motor Vehicles (DHSMV) is responsible for issuing replacement permits.
Visit the DHSMV website and download Form HSMV 83146 titled "Application for a Replacement License Plate, Validation Decal or Parking Permit."
Complete the one-page form, and check the box that details the reason you want the replacement disabled parking permit. Choices are damaged, defaced, applied for and never received, lost, stolen, surrendered/seized and voluntary renewal.
Take the form to your local county tax collector's office or license plate agency. Or, mail it to: Division of Motor Vehicles Direct Mail and Title Correction Section, MS#72 Neil Kirkman Building Tallahassee, Florida 32399
Include your Florida vehicle registration certificate and the appropriate fee with your completed form. If you're applying for a replacement because your permit was applied for but not received or was stolen, you're not required to pay a fee. Current fees are available from your local county tax collector's office or license plate agency, or by calling the DHSMV Customer Service Center at 850-617-2000.
Photo Credits
photo_camera Ryan McVay/Digital Vision/Getty Images