Rental Auto Condition Checklist
by Paul Miceli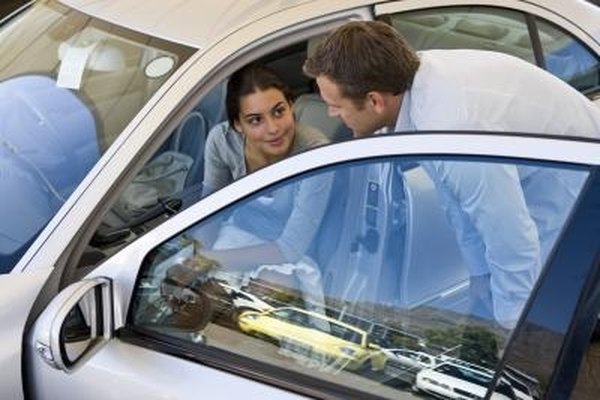 Avoid expensive out-of-pocket costs by completing an extensive auto rental checklist before driving a vehicle away. Auto rental companies provide a series of terms and conditions on every rental contract that makes the customer financially liable for damage caused to their cars. If the customer fails to see existing damage on a vehicle before signing the hire agreement, they may find themselves footing the bill for repairs when the car is returned.
Auto Insurance
Talk to your auto insurance company before agreeing to any rental. Find out if your existing policy covers damage caused to rental vehicles; if it doesn't, ask if a supplement can be added to cover your bodily injury and property damage liabilities over a short-term period.
At the Rental Desk
Ask the hire staff if the vehicle has undergone a prerental maintenance check and ask to see a signed copy of the checklist. Take time to read the details of your rental agreement before signing paperwork, and ask about the company's insurance terms if your own carrier is unable to provide coverage. Ask a member of the rental staff to stay with you while you carry out a full visual inspection of the vehicle.
Bodywork
Walk around the vehicle to look for obvious signs of body damage such as dents, scrapes and missing pieces of trim. Kneel at the back of the vehicle in a well-lit area and look down the side of the auto body panels for crease marks, depressions in metal and any other cosmetic defects. Highlight any faults to the rental company representative and make sure these defects are added to the checklist.
Working Parts
Check the condition of all working parts. Test the headlights, indicators, windshield wipers and brake lights. Make sure that the tires are in roadworthy condition, and check the odometer to make sure the reading matches the figure listed on the prerental maintenance checklist.
Vehicle Interior
Open the doors and check the interior of the vehicle carefully. Look for stains or rips in seats, and make sure that the carpets are clean. Look at the roof lining to make sure the condition is acceptable, and check the glove compartment, ashtrays and side pockets for litter. Ensure all dashboard lights are working. Don't forget to check inside the trunk as well.
Under the Hood
Open the hood and check the fluid reservoir levels. Make sure oil, water, wiper fluid and power-steering fluids are all filled to the maximum levels. Start the engine and listen for unfamiliar noises such as knocking or grinding. Close the hood and ask the rental company representative to accompany you on a short test drive before signing your rental agreement.
References
Photo Credits
photo_camera Jupiterimages/Pixland/Getty Images