How to Get a New Car Tag
by Erika Duncan Bryant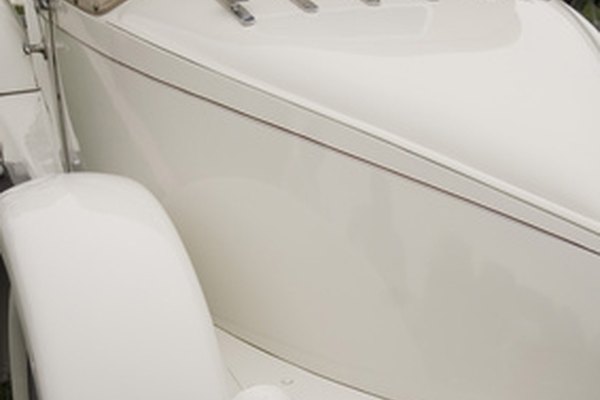 Buying a vehicle creates excitement, but also comes with a lot of responsibility. Once you purchase either a new or used car, you are responsible to obtain a tag within a month. Some dealerships complete the process for you while others do not. Obtaining a tag is easy by completing the required proper paperwork and spending a little money.
Ask the dealership from which you purchased your car to complete the tag application process during the time of financing. At this time, you can add the fees into the amount financed and simply wait for the tag to arrive in the mail.
Ensure your vehicle has an up-to-date emissions test, if you purchase it used. If it has been more than one year since the last inspection, the vehicle must get a new emissions test before you can apply for a new tag.
Apply for a tag at your local tag office. You will need to bring a copy of your insurance, the title or registration, and cash or a personal check (reference 1). The fees must be paid at the time you apply for the new tag. Fees can vary by state, as well as by the tag you choose to order.
Wait for the tag to arrive, if it is not given to you at the time you apply. Some tag offices may have tags readily available while others do not. This process will take longer for personalized plates.
Attach the new tag onto your car promptly. Keep a copy of the car's registration in your vehicle at all time.
Renew the tag each year. Failure to renew your tag can cost you excessive fees and stress.
Tip
check Fees for a new tag can vary by state, as well as by the tag you choose. Many states offer a variety of specialized plates, including personalized plates you can customize. The specialized plates are more expensive to purchase and also cost more to renew each year.
Warnings
close During the time between purchasing the vehicle and waiting for your new tag to arrive, be sure install a temporary license plate. This will notify the authorities that you are within your 30-day application period and eliminate unnecessary traffic stops. If you purchased the car from a dealership, it will provide a temporary tag. Otherwise, you can request a temporary tag from the tag office or simply make your own.
close Please note the specific fees and late penalties will vary by state. A great resource is The Unofficial DMV Guide (resource 1). Please visit your state's department of revenue Website for additional information.
References
Photo Credits
photo_camera Close up detail of a classic car at a car show image by Rob Hill from Fotolia.com