How to Install Brake Shoes and Drum Brakes
by Carson Barrett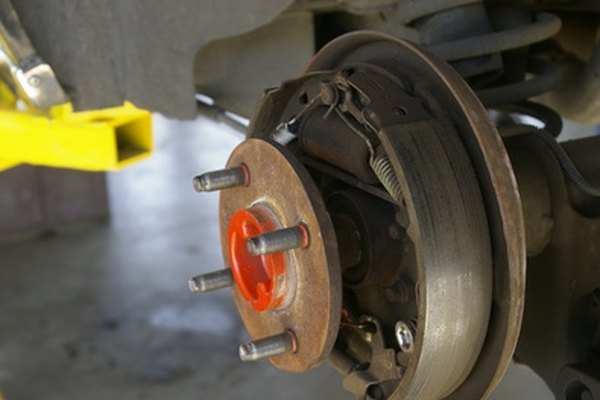 A key safety component on your car is your braking system. As time goes on and the miles add up, your brakes will wear down and need to be replaced. The brakes on the rear wheels of many cars are drum brakes. Drum brakes are a type of braking system in which the brake pads are inside a drum that is mounted on the wheel. When the brakes are engaged, the brake pads press out against the inside of the drum. Replacing the brake shoes and drum brakes is a maintenance task that you can do yourself in one day.
Clean the wheel with brake wash. Wear safety goggles and gloves because the dirt on the wheel might contain asbestos from the brake pads.
Lubricate the spots where the brake shoes attach to the wheel with non-drying silicon brake lubricant. Place the new brake shoes on to the wheel assembly.
Attach the spring loaded retainers onto the wheel to hold the brake shoes in place while you install the adjuster arm.
Install the adjuster-arm spring, adjuster cable and brake shoe springs.
Attach the adjuster cable to the adjuster arm.
Install the brake drum onto the wheel assembly.
Put the tire back onto the wheel assembly and secure it with the lug wrench.
Tip
check When your car is up on the jack, make sure that you have a brick or piece of cinder block on both sides of the front tires to help prevent your car from rolling off the jack while you're working on it.
More Articles
Photo Credits
photo_camera Car Brake image by Joelyn Pullano from Fotolia.com