How to Get a License to Sell Cars
by Contributor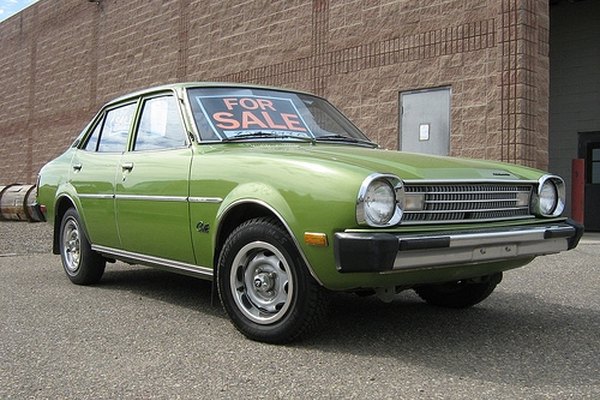 If you love cars and have a knack for selling, you should consider getting a license to sell cars. Even if you are selling used cars from your own property, you still need to be licensed by the appropriate government agency. If you are caught selling cars without a license, you could be fined or even charged with a crime. However, by following these steps, you can learn how to get a license to sell cars so that you don't have to worry about breaking any laws.
Contact the Department of Motor Vehicles for your state and ask about the specific requirements to sell cars in your state. Most states require a class that is hosted by a representative from the DMV. During the course, you learn about the rules and regulations and then you will have to pass a test at the end of the class. If you are required to take such a class, you can ask the DMV for the time and location of the next available class.
Take the class and study the materials before your test. While most states allow you to take the test multiple times, the charge for taking the class isn't refundable. To save time and money, be sure you study enough to pass it the first time.
Decide where you are going to sell the cars. If you are going to sell the cars on your property, you will need to make sure your property is in a commercial zone. If your property isn't in a commercial zone, chances are you won't be able to sell cars from your property and will have to find another place to conduct business.
Call an inspector for the Department of Motor Vehicles to verify that your location is satisfactory for the DMV. Even if the location is in a commercial zone, the DMV will likely want to come and examine the location. Additionally, the DMV will add your location to its internal database.
Ensure that you understand the process of transferring ownership. This will help you to run your business more smoothly and help you to keep accurate records should your business be audited in the future.
Tip
check Consider working at a car dealership once you have your license to sell cars. After you gain experience, you can branch out on your own.
Warning
close Don't try to sell lemons because you may end up losing your license to sell cars.
More Articles
Photo Credits
photo_camera Flickr: http://flickr.com/photos/daveseven/2744946165/