Chrysler 300 Transmission Problems
by Andy Joseph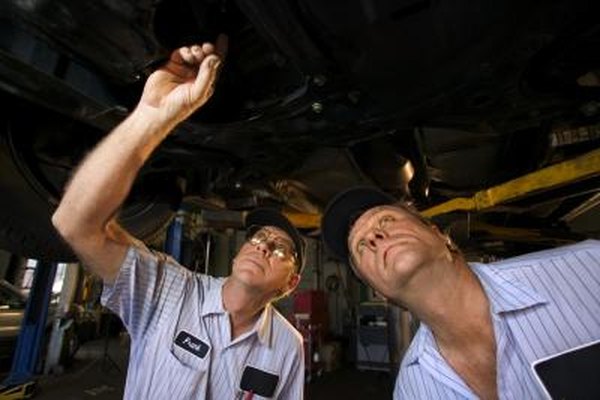 Introduced in 2005, the Chrysler 300 is a full-size sedan from the Chrysler Group LLC. There are a few transmission problems to consider whether you are an owner or a potential buyer of this vehicle.
Transmission Shifter Assembly
The most common transmission problem with the Chrysler 300 is failure of the transmission shifter assembly. Such a malfunction prevents the transmission from shifting properly, and it is most severe with the 2007 model year.
Recall
Some 2005 and 2006 vehicles were recalled because the cup plug retaining the park pawl anchor shaft was improperly installed. This causes the shaft to move out of position and prevents the vehicle from shifting to the "park" position.
Costs
As of September 2010, according to MSN Autos, it costs about $200 to repair the transmission shifter assembly and up to $5,000 to replace the entire transmission. Because the park pawl anchor shaft problem is covered under the recall, an authorized dealer can install a bracket to retain it free of charge.
References
Photo Credits
photo_camera Thinkstock/Comstock/Getty Images