How to Find a Boat's Owner by the VIN Number
by Richard Asmus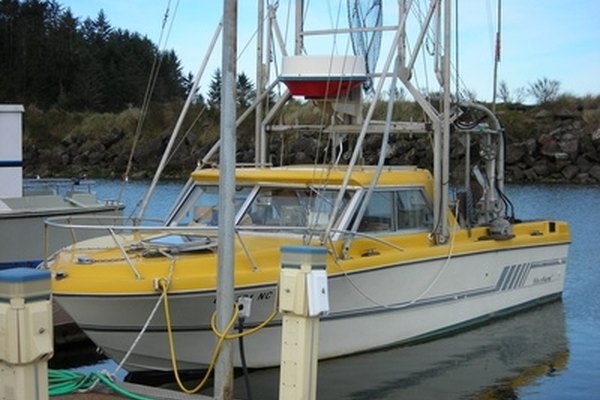 Vehicle identification numbers (VINs) apply to many types of vehicles: cars, trucks, RVs, motor homes, trailers, ATVs and motorcycles. You can purchase a Vehicle History Report using this 17-digit number to find the registered owner. But VINs do not apply to boats. Instead, they use a 12-digit HIN (Hull Identification Number). Since states require the HIN to appear on registration certificates, you can find the boat's owner by purchasing a boat history report online and paying with a credit card.
Copy the HIN from the upper right hand corner of the stern of the boat. You can also find the HIN on the boat registration certificate or bill of sale.
Go to a website that sells boat history reports. Examples are boatfax.com and boathistoryreport.com.
Enter the HIN in the space provided and follow instructions to proceed. You may be asked to select additional reports or pricing options. If you enter a valid HIN into the search, you get basic information on the boat for free, but not the name of the owner. Prices for a boat history report that includes the name of the owner may range from $20 for a simple report to $45 for 30-day use of the system.
Follow instructions to enter your credit card information to pay for the report. You should receive it promptly and it should show all registered owners, including the present one.
Tips
Don't confuse the state registration number with the HIN.
A recently sold boat may not yet have the new registered owner recorded on the history report.
More Articles