Aluminum Wheel Polishing Machines
by Eoghan McCloskey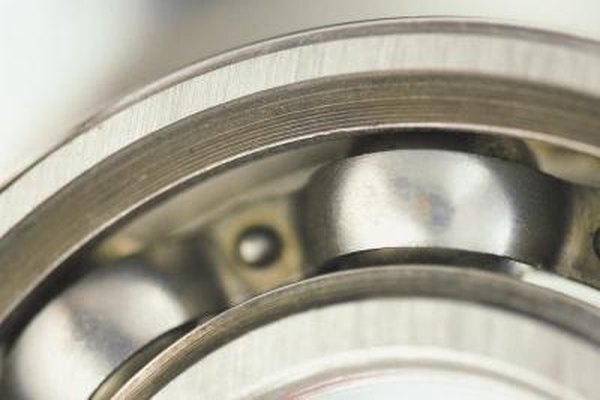 Whether you are a car enthusiast that just wants to keep your own car or truck looking good or a professional that requires the use of industry-standard aluminum-cleaning tools, making a proper choice on an aluminum wheel-cleaning machine is essential. Luckily, there are many affordable, durable, and efficient aluminum wheel polishing machines available on the market from which you can choose.
Titan Aluminum Wheel Polishers
Manufactured in Texas, Titan's Mark 1 and Mart T line of aluminum wheel polishers are ideal for shops and other professional settings. The Mark T is the turbo-charged version of the Mark 1, so if you plan to get lots of use out of your aluminum wheel polisher, the Mark T may be the better option for you. Titan prides itself on manufacturing machines with powerful components in order to minimize the need for future maintenance, or as its website puts it, "Stronger components = Less stress = Longer life."
Semi-Automatic Wheel Polisher
For a professional grade but less labor-intensive aluminum wheel polisher, look no further than the semi-automatic wheel polisher. A brief four-hour training course is offered to anyone that plans to use the machine. The semi-automatic wheel polisher fits any size of wheel for any car, truck, or motorcycle, and its developers, Bob and Angie Crader, emphasize its semi-automatic functionality without the use of robotic or computer-controlled polishing. Nor does this machine require the use of any acid, water, or other abrasive in order to polish the wheels.
VIS Automated Aluminum Wheel Polisher
To remove human error from the equation completely, VIS offers a fully robotic aluminum wheel polisher. The VIS Automated Aluminum Wheel Polisher encloses the wheel and tire completely in a sealed box, minimizing the risk of injury due to dislodged debris or the inhalation of harmful vapors from chemicals used to clean the wheels. VIS also highlights the greater efficiency and speed with which its automated machine can polish wheels; as its fully robotic system can polish a wheel continuously without tiring the way a person would.
Hand-held Buffers
Using a hand-held polisher or buffer offers a much more affordable and convenient method of polishing your aluminum wheels, a method that is more well-suited for someone that just wants to polish the wheels on his own cars and does not require the use of a full-sized polishing machine that can withstand repeated polishings. Car care companies like Mothers and Top of the Line offer special polish formulas geared for each kind of metal, including aluminum. Buffing attachments made especially for aluminum also can be purchased at car parts stores.
References
Photo Credits
photo_camera Comstock Images/Comstock/Getty Images