The Best SUVs: Price, Gas Mileage, & Safety
by Dennis Hartman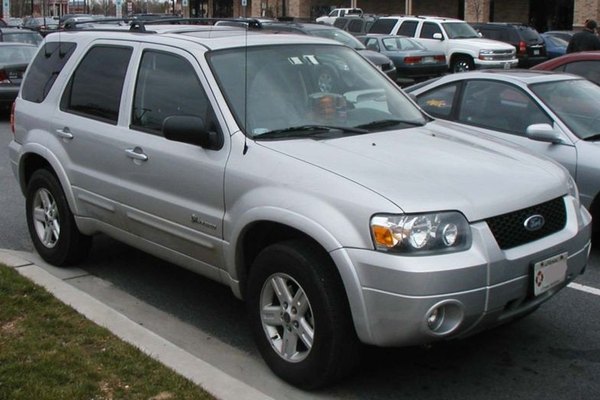 Over the past decade a huge number of new SUVs have come on the market, making the decision about what models are best even more difficult. While there are many ways to judge a vehicle, features such as price, fuel efficiency and safety are among the most important.
Ford Escape Hybrid
The Ford Escape has been available as a hybrid since 2004. In 2008 it was redesigned to take advantage of new hybrid technology and the new Escape body style. U.S. News and World Report gave the 2009 Escape Hybrid a 9.9 (out of 10) safety rating. While official fuel economy estimates range from 27 to 34 miles per gallon, some drivers have been able to achieve upwards of 60 miles per gallon. The Ford Escape Hybrid is pricier than the standard Escape but still starts below $30,000.
Dodge Journey
The Dodge Journey was introduced for 2009. Opinions differ as to whether it is a true SUV or a crossover wagon, but its smaller size means improved fuel economy in the low-20s even with a conventional engine that provides ample power. The Dodge Journey also received a 9.9 safety rating from U.S. News and World Report. Retail pricing on the Journey starts just above the $20,000 mark, making it competitive with entry-level SUVs that use more gas and perform less well in crash tests.
Honda Pilot
Honda's Pilot is a larger crossover vehicle that has been available since 2003. A 2009 redesign brought improvements in every area. The current model advances Honda's reputation for safety and quality, scoring a 9.9 safety rating in U.S. News testing. Gas mileage averages around 20 miles per gallon with the 250 horsepower V6 engine. With models priced around $27,000, the Pilot is a good alternative to other large crossover imports.
Toyota Venza
The Toyota Venza was a new model for 2009 and quickly became a major player in the SUV market. All models are priced below $30,000 (before options). Overall fuel economy runs in the low-20s with the optional V6 engine and in the mid-20s with the standard inline-4 cylinder engine, which still provides ample power. The Venza scored a 9.9 in U.S. News safety tests, due in part to a standard electronic stability control system.
Toyota Highlander
Toyota's mid-size Highlander has been around since 2000, with the current model debuting in 2007. Despite its size (it is larger than the original Highlander), the Highlander achieves more than 20 miles per gallon overall. The U.S. News and World Report safety rating for the Toyota Highlander is very high at 9.7. Prices begin below $30,000 with more up-level models slotting in around $34,000. Sharing a frame with the Toyota Avalon and Camry, the Highlander is also notable for its comfortable ride.
References
Photo Credits
photo_camera IFCAR, http://commons.wikimedia.org/wiki/File:Ford-Escape-Hybrid.jpg