The Best SUV Lease Deals
by James Hamel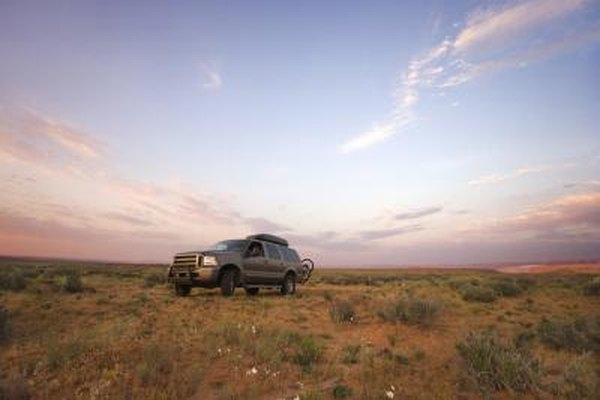 There is a myriad of SUVs and SUV/Crossovers on the automobile market today. With so many different models targeting so many different buyers, there are a number of very attractive lease deals available. Whether you are looking for a small, efficient runabout or a full-fledged luxury SUV with all the bells and whistles, plenty of automakers offer sweet lease deals that are just ripe for the taking.
Nissan Rogue
The Nissan Rogue was recently named the best SUV in initial quality in its class by J.D. Power and Associate, and for that reason it has very good resale value. Resale value is one of the factors that affects your monthly lease payment. The Nissan Rogue also gets 22 city/27 highway MPG according to EPA estimates, so that should help make it easier for you to make the lease payments for the time you have the vehicle.
Honda Pilot
You don't need to buy a Suburban or a Tahoe to get spacious seven-passenger seating in an SUV. The Honda Pilot has one of the best-laid-out interiors of any SUV and features one of the smoothest engines in its segment. Highly desirable SUVs like the Pilot often have lower lease rates because the manufacturer wants to move sales more than profits. Sometimes this is just to keep a factory that has too much capacity working more of the time.
BMW X5
The BMW X5 is one of the most fun-to-drive SUVs on the market and is available with a third row of seats for full-seven passenger seating. A BMW X5 is available with a turbocharged 300-horsepower 6-cylinder engine or is available as a very frugal (17/25) diesel-engined version, for which BMW is always advertising great lease specials.
Photo Credits
photo_camera Thinkstock/Comstock/Getty Images