How to Return a Leased Car
by Shanan Miller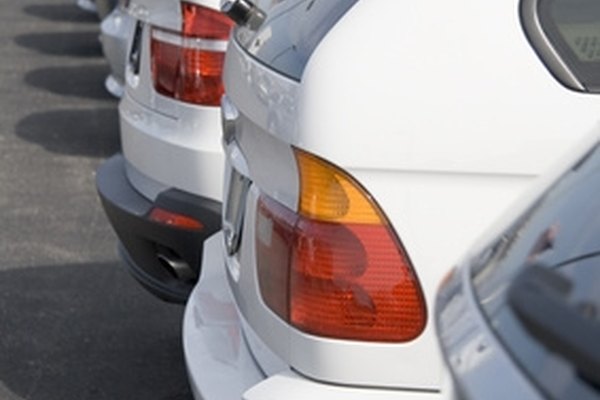 Before your vehicle lease is up, you will receive a letter in the mail stating what you need to do to return your car. You can call the leasing institution at any time for instructions. Prior to turning in your lease, make sure all damage is fixed to avoid penalties and payments. Sign the necessary paperwork and await notification from the bank about whether or not any money is due---either for damages, wear and tear, over mileage or any other associated fees from the bank.
Call the leasing institution for instructions and where to drop off your car. Give your account number or Social Security number to the representative so she can access your account. Because most leasing institutions cover a national area rather than local, you will most likely bring your car back to a dealership.
Examine your vehicle for damage or extreme wear and tear. You are responsible for your vehicles condition. Although minor scratches or a slightly dirty carpet may not warrant any wear-and-tear fees, any dents, stains or other visual damage may result in fees after your bank has the vehicle and has looked it over. Clean your vehicle completely and contact your insurance company if there is any extreme body damage or pay to fix it yourself. Take all stickers off your car. Take all of your belongings out of the vehicle, and make sure it looks as clean as it did day you leased it or as close to that state as you can possibly get it.
Call the drop off location to find out if you need to make an appointment for your lease return. Drive your car to the dealer or leasing institution during the time scheduled. Most dealers will not allow for a Saturday drop-off. Also, any unannounced visits during a dealer's busy time may leave you waiting for hours, so be sure to call ahead. Bring all items that originally came with your car, such as keys, key fobs and the owner's manual.
Sign necessary paperwork. A representative will take note of your vehicle's information, as well as your name, address, and driver's license information. He will document your VIN (Vehicle Identification Number), mileage, year, make and model, your name, address and account number, and document the number of keys you are returning. You and the representative will sign this information. Ask for a copy for your records. The representative will not go over your car to determine damages. You are simply dropping it off. The vehicle will be inspected at a later date, when the vehicle is back in the bank's possession. This can take up to a month. Contact the leasing institution with any questions.
Warning
close Fix all damage on your vehicle before the lease term is up.
References
Photo Credits
photo_camera car dealership 3 image by Alexey Stiop from Fotolia.com