How to Replace a Jeep Cherokee Thermostat
by Contributor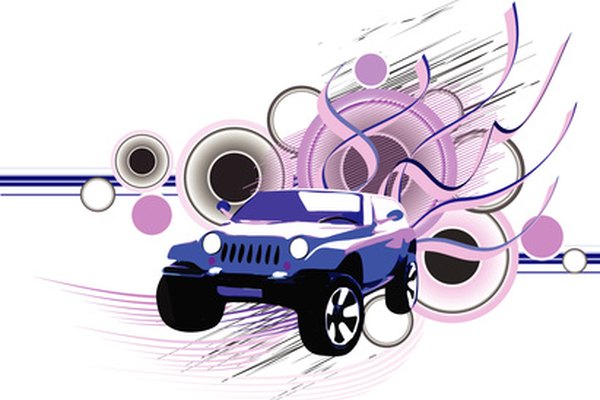 Replacing a thermostat on most any car can be done with little auto repair experience. The thermostat is always in a visible and reachable spot. The Jeep Cherokee is even easier because the thermostat rests at the very top of the motor. The thermostat is a small piece that helps regulate the temperature of a vehicle.
1
Park the vehicle in the shade on a flat surface. Turn the Jeep off and raise the hood. Let it sit and cool off for at least one hour.
2
Slowly remove the radiator cap by twisting it with a thick towel. This will absorb any excess heat and pressure fluids. Be sure to wear your gloves. When removing the cap, extend your arm, creating maximum distance between you and the Jeep and turn your face away for safety precautions.
3
Place an empty 2-gallon bucket under the very front end of the Jeep. Lay down under the front end of the Jeep and locate the bottom of the radiator. Look for a small, twist-off plug near the end of the radiator. It should read "Drain Plug." Place the bucket directly under the plug, and slowly remove it. Allow the antifreeze to drain completely.
4
Place a water hose in the top of the radiator and turn it on. Turn on the car and allow the water to run through the radiator and cooling system for five to 10 minutes. This is called flushing the radiator, something you always should do before replacing the thermostat.
5
Turn off the vehicle. Don't reattach the radiator cap or the drain plug.
6
Locate the wide black hose directly under, or connected to, the radiator cap. Follow the hose to the end, which will be the motor. Using your pliers, squeeze the ends of the hose clamps together and pull it back. This will release the grip pressure.
7
Wiggle off the hose. Let the excess fluid drain. The thermostat will be exposed. Unscrew the two nuts securing the thermostat to the motor. Using a flathead screwdriver, drive a wedge between the thermostat and the motor, popping it out.
8
Peel off the blue or black gasket that was sealed to the motor. It should come off easily.
9
Place the new gasket on with the provided sealant. Screw the new thermostat on, precisely in the location and pattern that you removed the old one. Wiggle the black hose back on and secure it with the hose clamp.
10
Put the drain plug back in snugly. Fill up the radiator with a gallon of a solution that is half antifreeze, half water. Turn the Jeep on to circulate the antifreeze. Check for leaks near the thermostat and the drain plug. While the Jeep is running, add another gallon of the antifreeze/water solution. This should completely top it off. Place the radiator cap on, and you're done.
More Articles