How to Replace an Audi Key
by Chris Miksen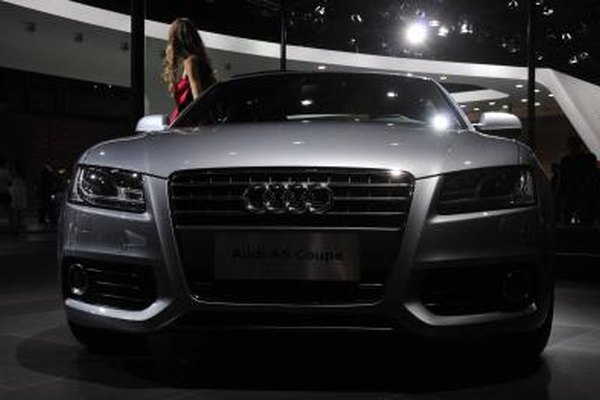 A lost or damaged Audi key means you won't be going anywhere in your Audi vehicle anytime soon -- not until you get a replacement key. Replacement Audi keys are available only from an Audi dealer or an independent dealer authorized for Audi key replacement. New Audi vehicles come equipped with the Audi Smart Key, which is a programmable key that uses an electronic code to start your vehicle. The cost to replace a smart key is more expensive than the cost to replace an ordinary key for an older Audi vehicle, and prices may vary between dealerships and other Audi key replacement facilities.
1
Visit the Audi dealership locator website. There's a link to the site in the References section below. Enter the ZIP code or city you live in. Click "Search radius" to select dealerships by distance, from 10 to 200 miles away. A new page will open and list the Audi dealers within the selected radius of your location; the closest dealers will show up on the list first.
2
Click on the dealership's name. Call the phone number that appears to set up an appointment. Tell them that you need a key replacement.
3
Bring your driver's license to the dealership; you will be asked for ID verification when you arrive. A qualified locksmith will create a new key for you. You'll receive the key at the dealership. The locksmith will also disable your old key, if you have a new Audi that uses the Audi Smart Key.
More Articles
Photo Credits
photo_camera ChinaFotoPress/Getty Images News/Getty Images