How to Remove the Roof on a 1986 Corvette
by David Curtis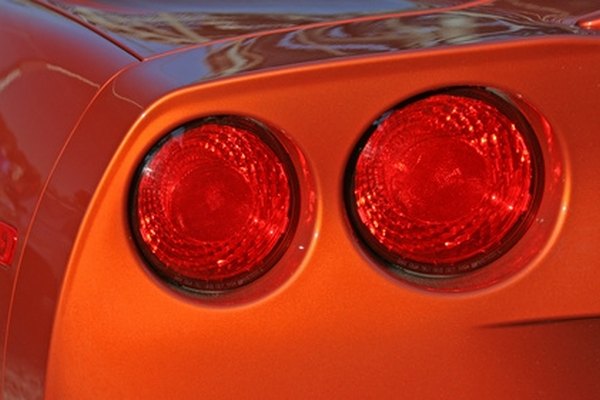 The C4 version of the popular Chevrolet Corvette was produced between 1984 and 1996. The C4 was a complete redesign of the C3, with an improved suspension system and powertrain. This version of the Corvette was equipped with a one-piece removable roof panel, very different from the two-piece T-top configuration on the previous C3 model. GM made three changes to the removable tops during the C4 years, and it even offered conversion kits to change the connection setup to emulate later models.
Park the Corvette on a level surface and set the parking brake.
Open both doors and lower the windows. Locate the GM-supplied top removal tools. The tools are normally stored in the center console compartment, behind the seats.
Locate the two cone-shaped hold-down pins on early 1986 models on the front side of the roof panel. Swing the sun visors out of the way to find them. Use the thin GM targa top removal tool to loosen the connecting pins at the base of the cone. Loosen the front Torx bolts on later 1986 models using the GM Torx tool supplied with the car. A Torx bit, a ratchet and ratchet extension will work if you do not have the GM tool. Locate the rear bolts right above the back seat cushions. Loosen but do not remove them, as they will remain in place when you remove the top.
Position yourself on one side of the car and have a helper get on the other. Grasp the top with both hands and lift up the front side. Slide the top forward and away from the car.
Place the top in the GM-supplied cover to store it or secure the top in the rear hatch area. Slide the top into the brackets by placing the rear section in first and lowering the front edge so that it centers over the latch pin. Pull the latch pin back and snap the top into place. Slide the latch pin back into its original position. Check to ensure it is locked in place securely.
References
Photo Credits
photo_camera corvette image by Julianna Olah from Fotolia.com