How to Lower Your Monthly Car Payments
by Neil Kokemuller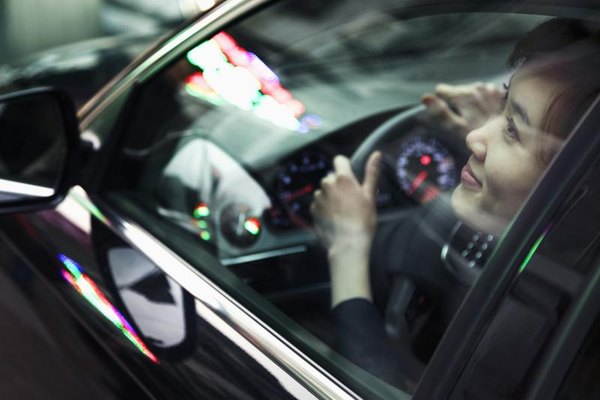 You can apply several strategies with a loan refinance to lower your monthly car payments. However, your ability to do so is dependent on your credit score, cash access or a lower interest rate. Watch out for predatory lenders in your search.
Improved Credit Score
When you refinance an auto loan, you get a new car loan that pays off your old one. If your credit score has improved significantly since the time of the original loan, your new lender may offer a better interest rate. Just going through the refinance process often lowers payments because you can extend the time of the loan. With a better credit score, you get a better interest rate and a lower payment. An alternative is to get a co-signer on a refinance if you have bad credit. When someone with better credit backs you up, it may cause a lender to offer you better rates and terms.
Cash for Down Payment
Another way to lower your monthly payment is to refinance with a hefty down payment. If your original down payment on a $14,000 car purchase was $500, your loan amount was $13,500. If you refinance and pay $2,000 down on the new loan, the amount you owe drops sharply. Spreading a smaller loan across a full loan term reduces the amount of each monthly installment. Extending the loan term beyond the original term can drop the payments even more.
Lower Interest Rates
Over time, interest rates on auto loans fluctuate, just as they do for other types of loans. If you acquired your original loan when rates were high, refinancing to a lower rate typically leads to a healthy drop in your loan payments. The further you are into your initial loan before you refinance to a lower rate, the greater the reduction in your new mortgage payments.
Words of Caution
The auto loan market is highly competitive. The competitive environment leads to some unscrupulous and predatory practices in loan refinance promotions. A lender may not disclose terms of the loan that require hefty finance fees up front or over the course of the loan. You may also be forced to pay document and processing fees on the loan that wipe out the advantages of a better rate. Predatory lenders may also require gap insurance and credit insurance to milk several hundred dollars out of the new loan. Balloon loans and loans that target limited-resource neighborhoods with unfavorable terms are other loan types to beware of.
More Articles
Photo Credits
photo_camera XiXinXing/XiXinXing/Getty Images