The Location of the Fuse Panel on a 2001 Ford Truck
by Gregory Crews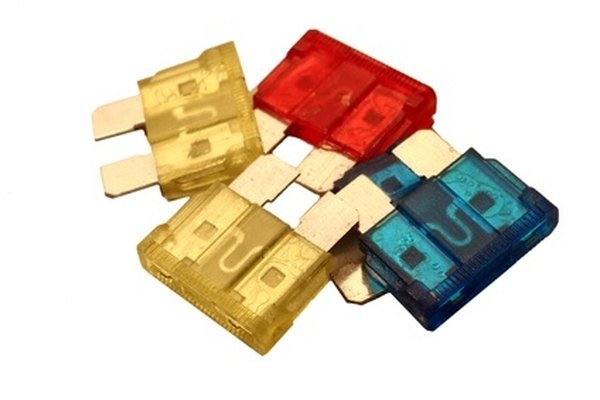 The Ford F-150 is an all-purpose truck made for work and the rugged outdoors. The electrical system in the truck is protected by two fuse panels. The fuse panel in the interior of the truck is for all the "creature features" the truck is equipped with. The fuse panel under the hood of the truck is known as the power distribution center and is used to protect the electrical engine components. The fuse panels are important to locate when troubleshooting a faulty electrical component.
Interior Fuse Panel
Open the driver-side door. Leave the door open for additional room to access the fuse panel.
Locate the brake pedal just above the floorboard under the driver-side dash. Locate the plastic kick panel between the pedals and the steering wheel.
Find the removable square door in the kick panel. Carefully pull the door out of the kick panel. This will expose the interior fuse panel.
Power Distribution Panel
Open the hood to access the power distribution box. Look toward the back of the engine compartment toward the driver side.
Locate the black box along the side of the engine compartment. It will be mounted behind the air intake line.
Push the two locking tabs in on the outside of the box and pull the cover off the top of it. This will expose the fuse panel.
Tip
check Replace any fuse with a fuse of the same color and amperage. The amperage is printed on the top of the fuse.
References
More Articles
Photo Credits
photo_camera car fuses image by Witold Krasowski from Fotolia.com