How to Lease a Mercedes Sprinter
by Michael Ryan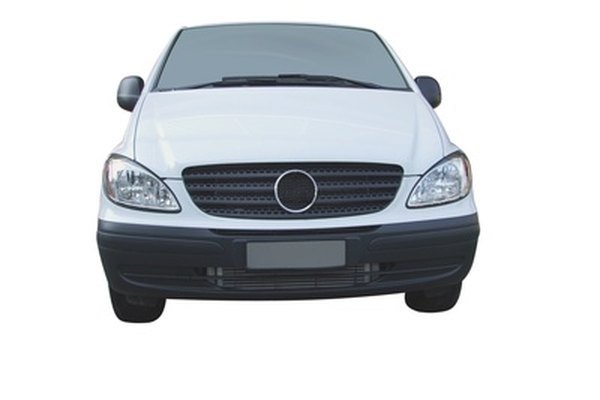 Leasing a Mercedes-Benz Sprinter can be a difficult process. Some leasing companies do not finance leases on commercial vehicles, so finding a dealership with a strong background in fleet sales can help you out. In January 2010, select Mercedes-Benz dealerships in the United States began selling and servicing the Sprinter, which was previously sold in the United States as a Dodge and Freightliner model. As a result, dealerships may not know about the best fleet leasing options for Sprinter vans. Completing some research before visiting the dealership can help you make the right decision on your van lease.
1
Determine which model best fits your needs. The Sprinter comes in cargo, passenger and chassis cab models. The Sprinter model you choose can impact your ability to get a lease. For example, some fleet leasing companies will not finance chassis cabs, because they will ultimately have an aftermarket body fitted to them.
2
Find a local Sprinter dealer. Not all Mercedes-Benz dealerships sell Sprinter vans. Visit mbsprinterusa.com to find a local dealer. Authorized Sprinter dealerships offer larger showrooms and service areas that can accommodate the service needs of your van.
3
Request quotes. You can contact authorized dealers via the Internet or over the phone. Be sure to ask for a Sprinter specialist, as they will know about special lease offers on the vans. If you know the body style and options that best fit your needs, ask for a comprehensive quote that includes a monthly lease payment. When requesting a lease quote you must provide the following information: mileage per year, intended down payment and preferred lease length. When contacting the dealership, ask about the net capitalized cost they are using; this amount is the actual negotiated cash selling price of the vehicle.
4
Compare quotes. As you contact multiple dealerships and get quotes, be sure to compare them. See what lenders the dealership are using. Mercedes-Benz Financial offers flexible lease terms, but some dealerships have in-house leasing companies that could be used to get a lower monthly payment. Alternatively, a dealership may quote a lease payment based on an the rates of an independent bank like Chase or U.S. Bank, as both of these lenders offer commercial leasing programs.
5
Choose a quote. Once you review the quotes and find the terms that work best for you, select the best one. If none of the quotes or net capitalized costs are within your range, contact the dealership and continue negotiating with them.
References
Photo Credits
photo_camera white van image by goce risteski from Fotolia.com