How to Get Financing for a Classic Car
by Scott Krohn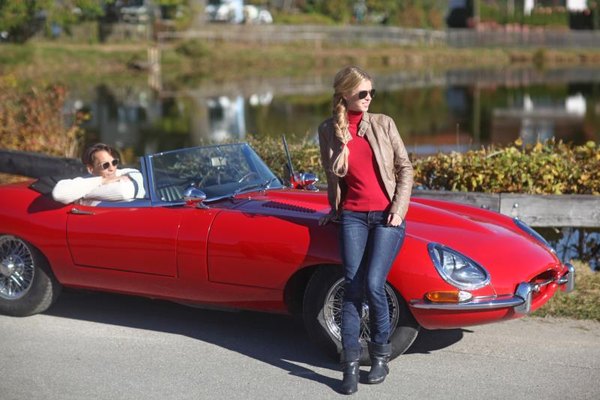 Finding financing for a classic, vintage or exotic car make take a little more effort than getting a loan on a standard used vehicle because the largest banks typically don't know how to put a value on older and one-of-a-kind vehicles. On occasion, a smaller bank may be willing to provide financing but, due to the perceived risks, the required down payment and the interest rate on the loan can be significantly higher than what alternative and specialty lenders will charge.
How Conventional and Specialty Lenders Value Classic Cars
Generally speaking, conventional lenders will value used cars based on formulas that include the make, model, mileage, condition and upgrades based on a large pool of vehicles. Classic, vintage and exotic vehicles can't be valued in this manner, due to the aspect of collectability. For example, when the standard used car formula is applied to valuing a classic car, the key factors in the result will be based on age and mileage of the vehicle. Using these two inputs, a car manufactured in the 1950s could carry little or no value, despite being valued by collectors at hundreds of thousands of dollars. A specialty lender, on the other hand, will have personnel with the experience to establish an accurate value for this type of vehicle.
The Cost of Uncertainty
One of the biggest issues for large banks regarding the financing of classic, vintage and exotic cars is the uncertainty of the value of a specific vehicle. This uncertainty is calculated as a risk, which will then be reflected in the terms of a loan. The result can be a higher down payment and interest rate, as well as a shorter term on the loan. Companies that specialize in financing these types of vehicles mitigate their risks with an understanding of what buyers are willing to pay, which can establish a baseline value for a classic car. Knowing the market value of a specific vehicle then eliminates the risk premiums that would be charged by a conventional lender, resulting in better loan terms for the borrower.
Classic Car Lenders
The experience and knowledge of classic, vintage and exotic car markets allows specialty car lenders to compete for business by offering better terms on their auto loans than conventional lenders. As noted by Fitch Ratings, smaller lenders are leveraging their strengths to take a more aggressive stance in their lending practices. For example, Hagerty Insurance Agency LLC, which specializes in financing and insuring classic cars, offers extended term loans of up to 12 years. The benefit for borrowers is that the extension of the loan results in lower monthly payments. Classic car buyers have a range of financing companies to choose from, including J.J. Best Banc & Co., Woodside Credit LLC, Premier Financial Services and Classic Auto Loans.
Alternative Financing Options
In many cases, even the most agreeable auto loan interest rates can be significantly higher than collateralized loans. For example, a home equity line of credit could offer a lower interest rate than an auto loan and can be written off on your yearly tax return. Borrowing from a line of credit also eliminates the need to come up with cash for a down payment. An additional benefit is that the payoff for an equity-based loan may extend well beyond the 12 years of an extended term loan, which can make monthly payments more affordable.
More Articles
Photo Credits
photo_camera altrendo images/Stockbyte/Getty Images