How to Get AARP Auto Insurance
by Contributor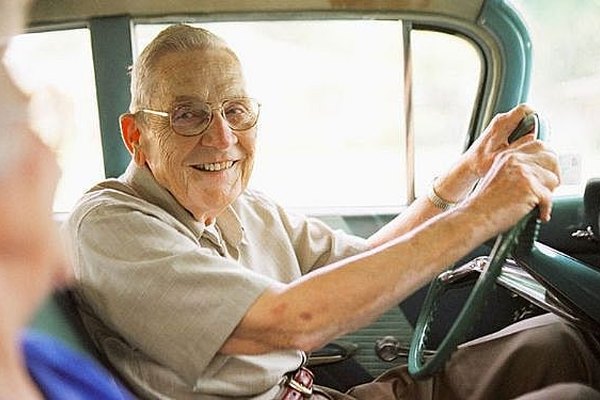 The American Association of Retired Persons (AARP) provides a wealth of information and benefits to persons 50 years of age and older. One of the most valuable features of the AARP is the insurance coverage that is offered. Check out their website to learn about the AARP Automobile Insurance plan that is facilitated through The Hartford insurance company.
Go to the AARP website. For a very modest annual fee, you can enroll in the AARP and add a spouse for no extra charge. Once enrolled, you can take advantage of all the AARP membership benefits, including the insurance plans. Click on "Join" on the right-hand side of the homepage.
Select "Member Discounts and Services" in the upper left corner of the homepage. From the left-hand menu, click on "Insurance." At the center of the page, click on "AARP Automobile Insurance from The Hartford." This page provides a brief description of the coverage and some basic contact information. At the top of the page, click on the "AARP Auto Insurance" link which will take you to the AARP Auto and Homeowners Insurance website.
Navigate to the Auto Insurance section of the AARP Auto and Homeowners Insurance website. Click on the "Auto Insurance" tab in the upper left corner. On this page you will find basic information on the various types of coverage available, the types of vehicles that can be insured, discounts and credits and a variety of other important articles.
Choose to get an immediate, online quote. Click on "Get An Online Quote Now." Fill in and submit a series of several screens by supplying information about each driver, your driving history, your vehicle(s), your present auto insurance if any and your auto insurance needs. On the last screen, click "Get My Quote" and receive it instantly.
Call to speak to an AARP Auto Insurance representative at (888)808-5254 if you need assistance with the online quote procedure or have questions. Once you have a quote, follow the instructions for proceeding with enrollment in AARP Auto Insurance.
Opt out of the online quote process if you prefer. Instead, you may call (800)423-6789, Monday through Friday from 7 a.m. to 11 p.m. and Saturday 8 a.m. to 6 p.m. ET. A representative would be happy to discuss the advantages of AARP Auto Insurance with you. With a simple phone call you can wrap up your auto insurance needs with the AARP.
Tip
check Discounts are available if you enroll in both the AARP Auto Insurance and Homeowners Insurance plans.
More Articles