Full Coverage Auto Insurance Definition
by Stacey Schifferdecker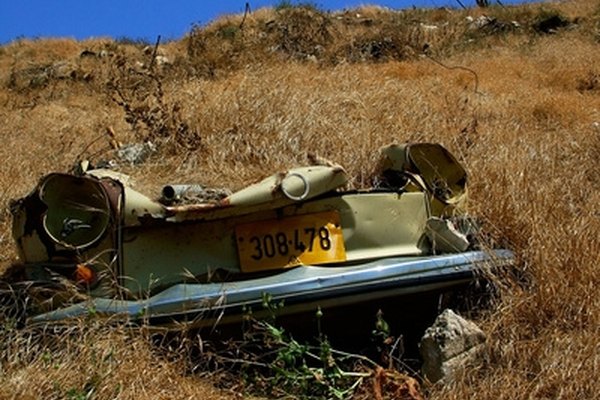 Full coverage auto insurance consists of two main parts: liability and comprehensive/collision. All states require drivers to either carry minimum amounts of liability insurance or to prove they are financially able to pay for any damages they cause. Comprehensive and collision insurance are optional coverages, although if you finance your car, your lender will usually require you to have them.
Liability Insurance
Liability insurance protects other people from injury or damage you might cause. An example of liability insurance is 25/50/25. A policy with this amount of insurance provides $25,000 in bodily injury protection for a single person injured in an accident, $50,000 in total bodily injury protection for all people injured in an accident and $25,000 for property damage in an accident.
Comprehensive and Collision Insurance
Comprehensive and collision insurance pay for damage to your vehicle. Collision coverage pays for damage caused by an accident. Comprehensive insurance pays for damage from any other causes. For example, if your car is damaged in a hailstorm or hit by a falling tree branch, it would be covered by comprehensive insurance. Comprehensive insurance also pays if your car is stolen.
Deductibles
When you buy comprehensive and collision insurance, you must choose a deductible amount. The deductible is the amount you pay toward any claim before the insurance company pays anything. The higher you set your deductible, the lower your premium will be.
Dropping Comprehensive and Collision Insurance
If your vehicle is damaged in an accident, the insurance company will only pay for repairs up to the Kelley Blue Book value of your vehicle. So if, for example, the Blue Book value of your vehicle is $2,000, that is how much the insurance company will pay for repairs following an accident. Therefore, many people choose to drop comprehensive and collision coverages on older-model vehicles.
Other Coverages
An auto insurance policy may include additional coverages such as personal injury protection and uninsured/underinsured motorists. Personal injury protection pays to treat injuries suffered by the driver and any passengers in the policyholder's car. Uninsured and underinsured motorists insurance covers you and your family members if you are hit by someone who has no insurance or not enough insurance to cover a loss. This coverage also pays if you are hit by a hit-and-run driver or if you are hit by a car while you are walking.
Photo Credits
photo_camera accident image by ann triling from Fotolia.com