Definition of Hydrostatic Drive
by Ronnie Daniels
Updated March 16, 2018
A hydrostatic drive is a type of transmission that is often used on heavy equipment. Hydrostatic transmissions use oil pressure from a hydraulic pump to power hydraulic motors.
Pump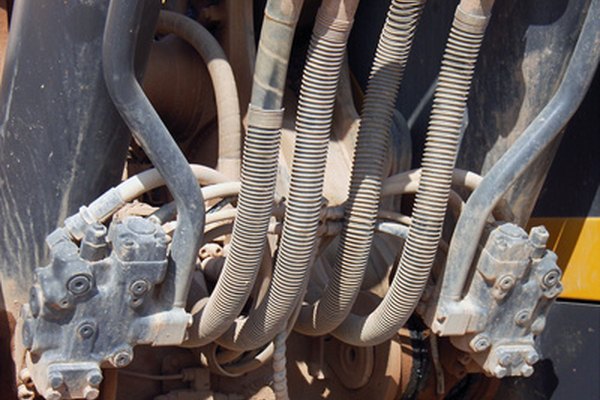 The hydrostatic drive train on a tractor, for example, uses a charge pump driven by the diesel engine on the tractor to maintain pressure on the hydraulic oil in the lines between the pump and the motor. The pump draws oil from an oil reservoir tank and pressurizes it before it's fed into the drive motor.
Closed Loop
In a hydrostatic system, the drive pump and hydraulic motor make up a closed loop system. The pressurized oil in the line between the pump and the motor drives the hydraulic motor piston and then returns to the drive pump for another cycle.
Uses
Hydrostatic drives are used on crawler loaders and bulldozers as well as on smaller tractors. Farm and orchard harvesters use hydrostatic drives and garden tractors do as well.
References
Resources
Writer Bio
Ronnie Daniels writes content for blog, website and print publication. Writing professionally since 2007, Daniels has been published on various websites and offline in "Mirror Mirror Magazine." Constantly improving his craft and writing better articles and stories has become Daniels' goal in life.
More Articles