How Do I Know If I'm Paying Too Much for a Used Car?
by Fraser Sherman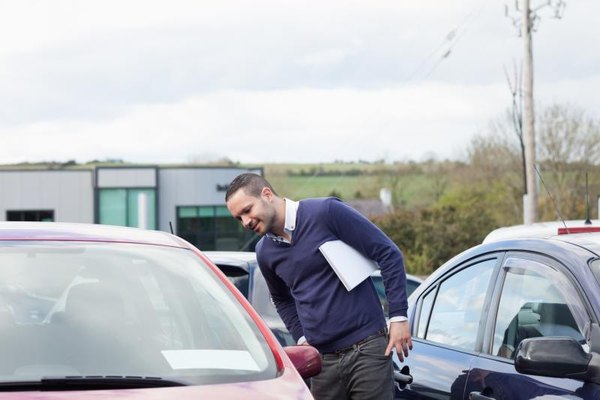 An affordable used car can be a great deal. Even an affordable car can be overpriced, though, if it has hidden flaws that reduce its value to nothing. It's best to be careful to learn whether the car is worth the price, no matter how eager you are to buy.
Find the Value
If you've found a car you like, use one of the many online or hard-copy guides to used-car prices, such as the Kelley Blue Book, the Edmunds guide or the Auto Trader website. You can look up any car by make, model, year and condition and get an estimate of what it is worth. If the seller is asking for more than the blue-book value, showing her the "real" worth is no guarantee she'll drop the price, though.
Research the Car
The Edmunds website recommends you ask the seller or dealer for details of any accidents the car was involved with and the repairs made and ask for the maintenance history. This is particularly important if you're buying from a private party rather than a commercial dealer. The older the car is, the more important research becomes. Write down the 17-digit vehicle identification number, which is usually on a metal plate near the windshield, above the dashboard. Use this to buy a vehicle history report from Carfax, Autocheck or similar company. The report will tell you if the car's been involved in a serious accident, whether it has a clear or salvage title, how many owners the car's had, any recalls issued for the car and other important information.
Assess the Condition
Don't rely on research alone. Give the car a thorough going-over and a test drive to look for problems. For example, if the steering wheel and the pedals look worn despite a low mileage, the odomoter may have been turned back. Tires that have uneven wear or balding may indicate the car is out of alignment. Ask a friend to help if you don't have the knowledge to inspect it yourself. If you buy a car that needs substantial repairs, it should go for substantially less than the guidebook values.
Look at the Terms
If you're not paying cash up front, interest on an auto loan will add to your costs. Before you sign, learn exactly how much interest and any other charges you'll be paying. Find out both the total this adds to the cost of the car, and the size of your monthly payments. If you want the car, but the dealer's price is too high, talk to other lenders. The dealer may negotiate, or you may find a better loan deal elsewhere.
More Articles
Photo Credits
photo_camera Wavebreakmedia Ltd/Wavebreak Media/Getty Images