What Constitutes a Sworn Statement Under Oath?
by Michael Martin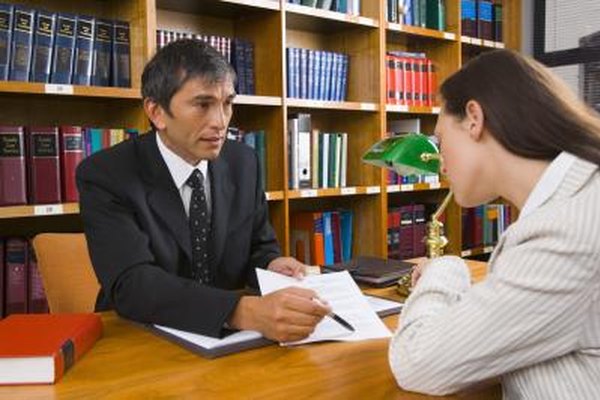 When an insurance company requests that its policyholder take a statement under oath, the insurance company seeks information surrounding the nature of an accident. Sometimes, a statement is required in order to assist with the disposition of an insurance claim. A statement under oath is sometimes referred to as an examination under oath.
Purpose
The insurance company may request a policyholder's statement under oath because it may have questions about coverage under the insurance policy, how the accident happened or how the damages occurred.
Setting
The insurance company often refers the administration of the statement under oath to an attorney, or it may be administered by a person on staff from the insurance company. In either case, the setting usually takes place at an office.
Attorney Representation
The policyholder may retain legal counsel for guidance and advice.
Format
The statement under oath consists of questions asked to the policyholder pertaining to the nature of the insurance claim, for which the policyholder provides answers. The insurance company subsequently evaluates the testimony towards the disposition of the claim.
Under Oath
According to Brandon McWherter of the Tennessee Insurance Litigation website, the policyholder answers questions under oath, which means the policyholder affirms all answers provided are truthful.
More Articles
Photo Credits
photo_camera Pixland/Pixland/Getty Images