How to Check the Transmission Fluid on a Jeep Patriot
by Alibaster Smith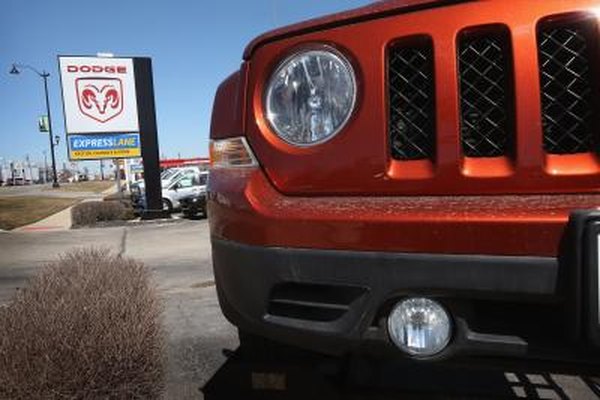 The transmission fluid on a Jeep Patriot must be checked every 6,000 miles. You should replace your transmission fluid once a year. However, gear oil can break down under heavy stress (e.g., high heat), and checking the oil periodically will help to prevent damage and premature wear to the Jeep's transmission.
1
Start the Jeep Patriot's engine.
2
Let the engine idle until the engine warms up to i's normal operating temperature. The water gauge on the dash indicates the engine temperature. The needle on the water temperature gauge should sit in the middle of the gauge.
3
Open the hood and pull out the looped handle in the back of the engine where the transmission is.
4
Check the oil level. The oil on the end of the dipstick should sit between the upper and lower marks on the stick. If it does not, you'll need to have the transmission filled until the fluid level sits between the upper and lower marks on the dipstick. When you're done, put the dipstick back into the transmission filler neck where you pulled it out from.
More Articles
Photo Credits
Scott Olson/Getty Images News/Getty Images