The Cheapest SUVs to Lease
by Rhonda McDowell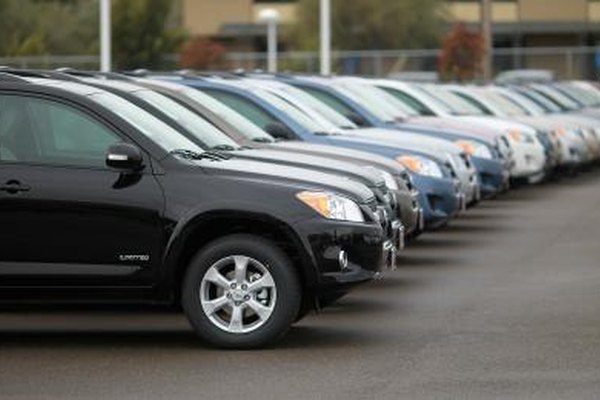 SUVs are one popular choice for people who prioritize pulling power, passenger seating and cargo capacity for their vehicles. Purchasing an SUV is not the only way to take advantage of these features--you can also lease them. If you're on a tight budget, looking for a vehicle with an appealing monthly price is priority, but also consider its safety and efficiency ratings.
2010 Kia Sportage
According to U.S. News & World Report Ranking & Reviews for SUVs, a Kia Sportage's base retail price is $16,995 as of 2010. The down payment for leasing this compact SUV is 30 to 60 percent of the total window price, which is about $5,098 to $10,197. Other leasing options for the Sportage take away the down payment and instead divide the down payment's equivalent sum throughout the incentive period. The monthly lease payments will vary depending on the incentive periods chosen. Options include a 24-month incentive, 36-month incentive and 48-month incentive. Expect to pay the lowest possible monthly payment with the 48-month lease program.
Jeep Patriot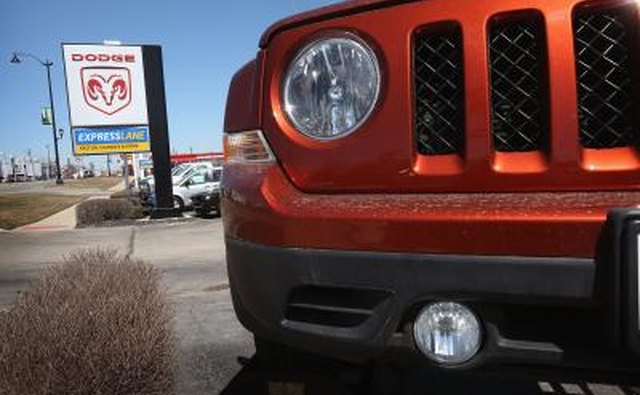 AOL Autos and U.S. News Ranking & Reviews included the Jeep Patriot on their lists of high-rated SUVs for 2010. Its average retail is $21,105 according to Automobile Mag. A 24-month incentive leasing program with a 30 percent down payment costs about $645 per month, depending on the percentage of sales tax on the vehicle. A 48-month incentive agreement comes out to a monthly payment of about $305. Another lease option is a trade-in. You may be able to trade in a vehicle for the Patriot, or use a manufacturer rebate, if offered, to apply toward the payments due at the beginning of the lease. Lease costs are lowered with a high trade-in value because the dealer subtracts that value from the MSRP. One can estimate a vehicle's trade-in price with online trade-in calculators that base computations on wholesale costs.
2010 Hyundai Tucson
According to U.S. News Rankings & Reviews, the 2010 Hyundai Tucson's highway fuel economy makes it an attractive choice. The vehicle has a high performance rank and a 60,000-mile basic warranty. This compact SUV costs $19,995. Rebates and incentives on this model include 36-month and 48-month programs with a finance rate of nearly 3 percent for both plans. An estimated monthly charge of $317 should be expected for a 36-month incentive if it's with a 30 percent down payment, while a 48-month incentive can cost around $90 less. When compared with other SUV lease offers, these are competitive packages.
2010 Ford Escape
Incentives over 24, 36 and 48 months are available for this SUV. The longer the lease period, the higher the finance rate becomes, which can range from 7 percent to 9 percent. A 48-month lease incentive with a 30 percent down payment results in an estimated monthly price of $567, given its retail price of $21,515. Its high fuel-economy rating based on U.S. News Rankings & Reviews makes it a popular choice for lessors and dealers alike.
Photo Credits
photo_camera Justin Sullivan/Getty Images News/Getty Images