The Best Cars for a Sixteen Year Old
by Tracy Hruby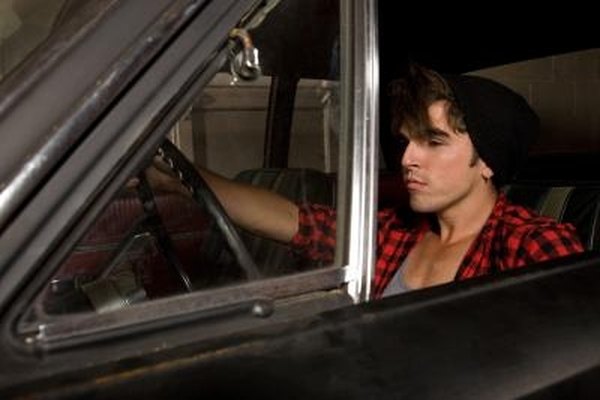 To be a good vehicle for a 16-year-old driver, a car has to perform well in a number of categories. It should score high on reliability, perform well in crash tests, and be easy to drive. Ideally, it should offer those three qualities at an affordable price. According to vehicle authorities such as the Kelly Blue Book and Consumer Reports, there are some standout vehicles that make excellent choices for a young driver's first car.
Honda Civic
The Honda Civic is at the top of the Kelly Blue Book and Consumer Reports list of best cars for teenage drivers. It's a top pick because it scores high in safety and reliability. It also holds its resale value like few other cars, and is fuel efficient. Used models can be a good choice for a 16-year-old's first car. The Kelly Blue Book suggested value of a 2006 Honda Civic, as of March 2011, is $11,580.
Mazda 3
The Mazda 3 is also on both the Consumer Reports and Kelly Blue Book lists. It gets 33 MPG on the highway. With six airbags, it's a safe car and performs well in safety and reliability tests. It has a more stylish-looking body than some of the other cars recommended to young drivers, which may help to get teens excited about driving it. The 2011 MSRP price is $16,095.
Hyundai Elantra
The Hyundai Elantra is impressive in a number of categories. It gets 40 MPG fuel economy on the highway. Six air bags and stability control come standard, making it a safe car. The 2011 Elantra's MRSP is $14,830.
Scion xB
The Scion xB is a stylish choice that appeals to a teen's need for style. It comes with many of the gadgets teens consider essential, such as a stereo with an MP3 connection for their iPod. It gets 28 MPG on the highway and scores high in crash ratings tests. The 2011 Scion xB has an MSRP price of $16,000.
Ford Fiesta
This car has been popular in Europe for a number of years, but wasn't introduced into the U.S. until high gas prices created a market for it. Fuel efficiency is a major selling point 16-year-olds will appreciate (especially if they pay for their own gas); the Fiesta gets up to 40 highway MPG. It comes with standard stability control, improving safety. The MSRP of the 2011 model is $13,995.
Photo Credits
photo_camera Jupiterimages/Photos.com/Getty Images