Car Insurance Laws in Georgia
by Seth Silberman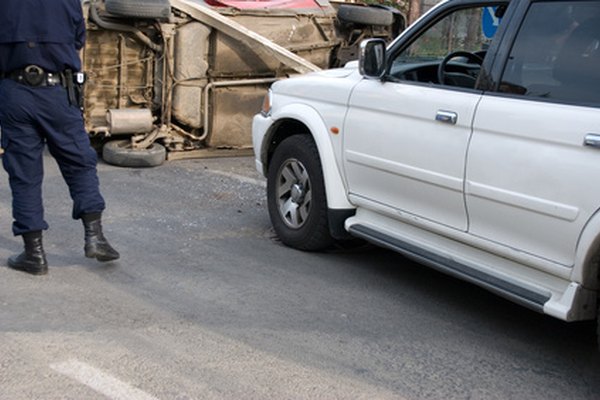 According to the Georgia Department of Driver Services, all Georgia residents who own or lease a car must provide the "minimum motor vehicle insurance coverage" in order to operate a car. Proof of insurance or, when applicable, another means by which the driver acknowledges financial responsibility for an accident is required under Georgia law.
Proof of Financial Responsibility
Almost all drivers in Georgia demonstrate their financial responsibility for the car they own by purchasing a liability insurance policy. In rare cases, individuals may choose to self-insure their vehicles through the Office of Insurance and Safety Fire Commissioner. Proof of insurance must be provided to register a vehicle. As of 2002, the insurance company must electronically submit a policyholder's information to the Georgia Electronic Insurance Compliance System.
Minimum Liability Insurance Requirements
As of 2010, the state of Georgia has set the minimum liability insurance requirements for car ownership at 25/50/25. The first two numbers represent, in thousands of dollars, the limit for personal bodily injury liability. The last number represents the limit for property damage liability. For example, in an accident caused by a driver with minimum liability insurance, each person injured in the other vehicle would be entitled to up to $25,000 with a $50,000 limit per vehicle. Injured parties can sue the driver civilly for any additional amount. Vehicle damage of up to $25,000 will be covered. Any further property damage claim by the other party can also be pursued in court.
Required Additional Liability Insurance
Individuals with an outstanding car note or lease must purchase more than the minimum liability insurance of 25/50/25. The lienholder or leasing company sets its own minimum liability amount to protect its investment in the car. Moreover, car owners may want to voluntarily increase the amount of coverage on their vehicles to protect themselves from lawsuits in the event that they cause an accident.
Fines for Lapses in Coverage
The state of Georgia allows a 30-day grace period for new insurance information to be electronically submitted to its database. As of 2005, if there is an additional lapse of 10 days without insurance, the car owner will be charged a lapse fee. If the lapse fee has not been paid within 30 days, the car's registration will be suspended, and an additional reinstatement fee will be added. A second lapse within a five-year period requires a mandatory registration suspension of 90 days. A third lapse within a five-year period requires a six-month suspension and a higher reinstatement fee. If the car was sold, stolen or repossessed, the former owner must submit an affidavit to the Georgia Department of Driver Services to have the fines removed.
References
More Articles
Photo Credits
photo_camera Police officer at the scene of the Jeep and car road accident. image by Dragan Trifunovic from Fotolia.com