How to Calculate GM Lease on Acadia
by Michael Ryan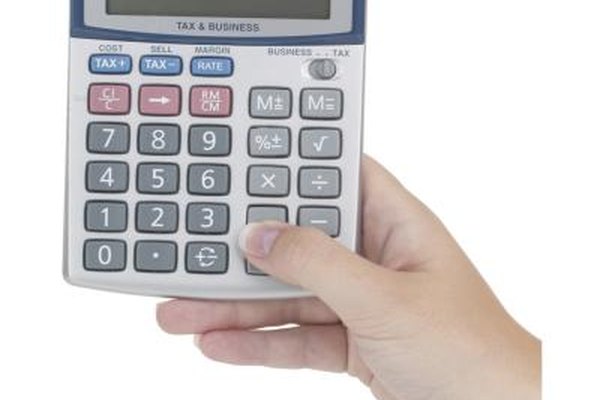 Calculating a GM lease on an Acadia requires preliminary research. Many of the specific figures required to calculate an Acadia lease are available to dealership employees exclusively. However, by having a contact at the dealership or completing research online, you can approximate the cost of a GMC Acadia lease in your area. Calculate sample lease payments before you visit a dealership, and pinpoint the trim level and price of Acadia that best fit your budget.
Preliminary Research
1
Research pricing information. Use resources available on the Internet to determine the MSRP of an Acadia with your preferred options. The GMC Acadia comes in four trim levels that offering varying levels of equipment. SL and SLE models offer cloth interiors with minimal luxury options, while SLT-1 and SLT-2 Acadias offer a range of luxury options including DVD navigation systems and leather seating surfaces. Make use of a website such as CarsDirect.com to determine the invoice pricing of your preferred Acadia. You should set your target price at invoice price and work to find a local dealership that will offer invoice pricing.
2
Research other fees. Visit your state department of motor vehicles website to research registration and title fees in your area. These fees will have little bearing on your lease payment, so you may choose to pass over this step.
3
Research residual value and money factor. While the residual values and money factors used to calculate leases are not normally made available to the public, tools available online may help you determine these figures. Forums such as those available on Edmunds.com can put you in touch with salespeople who have this information. If you have a contact person at a local dealership, she may be willing to provide you with the residual value and money factor on a GMC Acadia. These figures change from month to month, so always check for updates before calculating an Acadia lease.
Calculate the Lease
1
Prepare your figures. As long as you have the MSRP, selling price, state fees, residual value and money factor for a GMC Acadia, you can manually calculate your lease payment. This sample calculation is based on an Acadia with an MSRP of $42,995, a negotiated selling price of $40,960, no state fees, a 50 percent residual value and a money factor of 0.002 (or 4.8% APR). The lease is for a term of 39 months.
2
Calculate the residual value and monthly depreciation. In this example, we have an MSRP of $42,995 and a 50 percent residual value. The residual is $21,497.50. Dividing this amount by the 39-month term gives us $551.22 in depreciation each month.
3
Calculate interest. Add the selling price of $40,960 and the residual value of $21,497.50. This gives a sum of $62,457.50. This amount is used to calculate interest. Multiply $62,457.50 by the money factor of 0.002. This equals a monthly finance charge of $124.92.
4
Add depreciation and interest. Add the monthly depreciation of $551.22 and interest of $124.92. This total of $676.14 is the pre-tax monthly payment.
5
Add sales tax. In order to calculate sales, multiply the monthly payment of $676.14 by your local tax rate. For example, with Michigan 6 percent sales tax, $676.14 multiplied by 1.06 yields a post-tax price of $716.71. This is your approximate zero-down monthly payment on this GMC Acadia.
References
More Articles
Photo Credits
photo_camera PhotoObjects.net/PhotoObjects.net/Getty Images