How to Calculate Labor Costs on Brake Pad Replacement
by Ziggy Thomas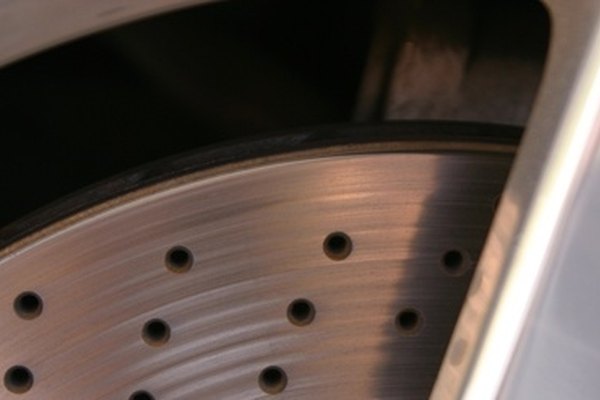 Replacing your vehicle's brake pads can turn into an expensive process. Many people replace their brake pads themselves to avoid these costs. If you decide to bring your vehicle to a shop, you must pay for both parts and labor. The labor costs will vary from place to place, but you can also calculate labor costs. Shops base their labor costs on a few different methods: a book value based on the amount of time the job generally takes to complete, the actual time it takes to complete a repair or a quoted fixed price.
Obtain an automotive flat-rate manual. Independent publishers and vehicle manufacturers use time studies to determine the average repair time for most automotive repair jobs and publish these times in a flat-rate manual. To obtain one of these manuals, contact an independent publisher---such as Alldata, Mitchell, Motors or Snap-on---or the vehicle manufacturer.
Look up the vehicle make and model in the manual along with the type of repair---brake pad replacement, in this case. The book will list the average completion time for that specific repair.
Calculate the labor cost by multiplying the average time found in the automotive flat rate manual by the hourly labor rate your automotive repair shop uses. (Most shops charge $60 to $90 per hour for labor.) If your automotive flat-rate manual says your specific vehicle will take two hours to replace all the brakes and your shop charges $60 per hour for labor, the estimated total labor cost will be $120.
Warnings
close Labor rates vary widely in different shops and different areas of the country.
close Smaller auto repair shops usually have lower rates.
More Articles