How to Buy Used Motorcycles for Repair
by Amanda Maddox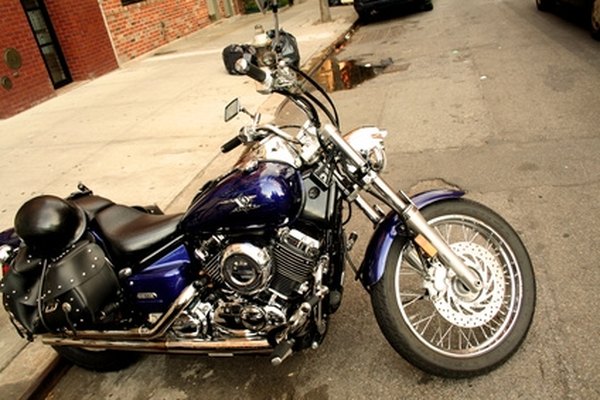 Whether you plan to repair a motorcycle for yourself or repairing motorcycles is a hobby, you can locate good deals by researching available bikes for sale. Also, buying wrecked bikes and fixing them up for resale offers a lucrative income potential (Ref 1.) However, buying a used motorcycle comes with some hidden concerns. Therefore, checking the history of the motorcycle online at a site such as CycleChex or Motorcycle Histories ensures you are aware of any defects from accidents the bike may have (Ref 2 and 3.)
Purchase local newspapers and find motorcycles for sale in the classified section. Look for motorcycles in need of repair.
View online sites that offer used motorcycles for sale. For instance, sites like Cycle Trader, Wrecked Bike and Bent Bikes allow you to perform an online search for wrecked or non-working motorcycles.
Visit online auction sites, like Ebay.com or individual owner's listings at Craigslist.org. Search for bikes that are wrecked or not running and in need of repair.
Contact the owner of the motorcycle by phone or email. Request details about the motorcycle, such as the extent of the damage, condition of the engine and mileage.
Assess the damages or mechanical issues while looking over the motorcycle before making a decision.
Purchase the used motorcycle with cash or certified check. Since finance companies do not offer financing for wrecked motorcycles, only purchase them if you can afford to buy it outright.
Obtain a title for the motorcycle. Make sure you also receive a bill of sale stating the name of the seller(s) and buyer(s), date of the sale, amount of the sale and specific information about the motorcycle, such as make, model and vehicle identification number.
Tip
check Inspect the title before purchasing the motorcycle. Make sure it is legitimate.
Warning
close Make sure the seller's name is listed on the title as the owner.
References
More Articles
Photo Credits
photo_camera motorcycle image by Bionic Media from Fotolia.com