Bobcat 763 Specifications
by Keith Allen
Updated July 21, 2017
AigarsR/iStock/Getty Images
The Bobcat 763 skid-steer loader was first manufactured in 1994, in the C series. Subsequent F-series and HF or G-series were manufactured in 1997. The 763 models were all liquid cooled allowing for the handling of large loads and good breakout force for excavating.
763 Series Specs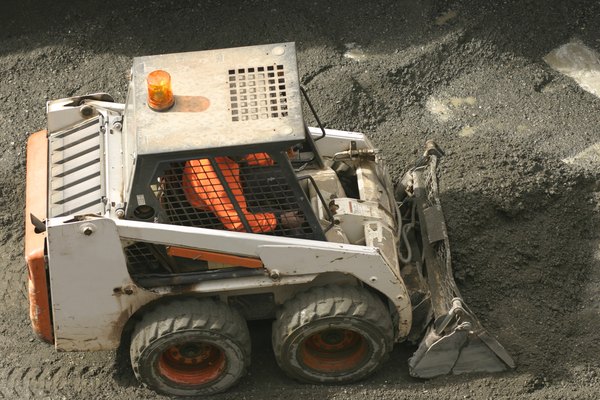 The 763C is powered by a 46-horsepower diesel engine. It is capable of lifting 1,500 pounds to a height of 114.5 inches. The 763C measures approximately 130 inches in length, with the bucket -- as do the F- and G-series models. Width of the 763C, F and G models is the same, at about 68 inches. The 763C reaches a height of about 76 inches, and has a maximum forward reach of 16.5 inches, whereas the G-series measures about an inch taller. Operating weight is approximately 5,368 lb. and the wheelbase is just over 40 inches.
Standard Features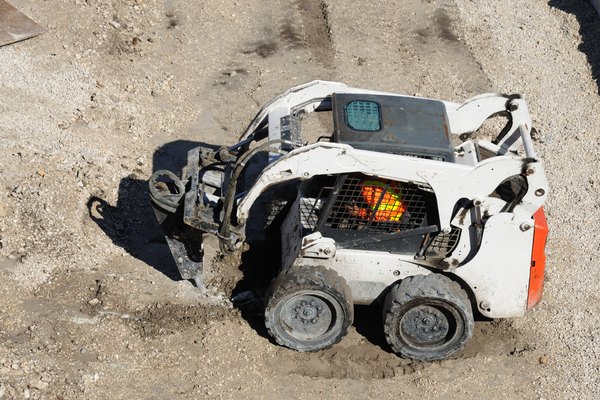 The Bobcat 763 series standard features include automatically activated glow plugs, front auxiliary hydraulics and a hydraulic engine shutdown. Other standard features include a lift arm support, spark-arresting muffler and the proprietary Bobcat Interlock Control System. An adjustable seat cushion with seat belt and a seat bar is standard on the 763 C, as are front and rear lights. Equipment such as meters, gauges, warning lights and a parking brake are also standard on these models.
Attachments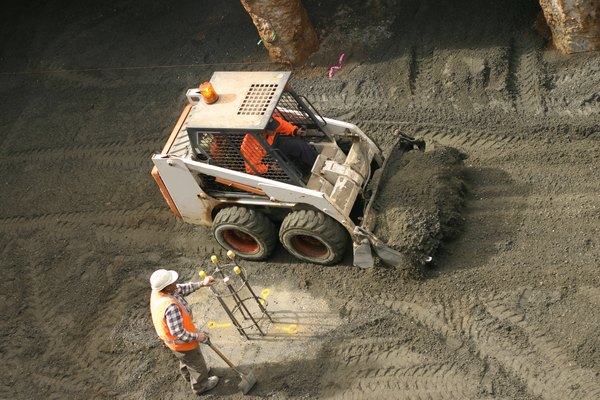 The Bobcat 763 series can use attachments such as diggers, chippers, buckets, farm grapples, industrial grapples, pallet forks, snow blowers, snow blades, sod layers, tillers, sweepers, augers, concrete mixers and dozer blades. These are just some of the many optional attachments available for the Bobcat 763 skid-steer loader.
References
Writer Bio
Keith Allen, a 1979 graduate of Valley City State College, has worked at a variety of jobs including computer operator, medical clinic manager, radio talk show host and potato sorter. For over five years he has worked as a newspaper reporter and historic researcher. His works have appeared in regional newspapers in North Dakota and in "North Dakota Horizons" and "Cowboys and Indians" magazines.
More Articles