How to Get a Bank Loan for a Car
by Shanan Miller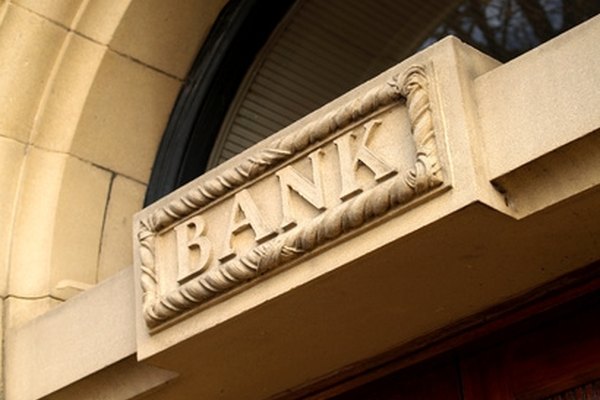 Know your credit standing before shopping for a car. You may be able to take advantage of credit incentives from dealers, such as rates zero-percent interest rates, if you have excellent credit. People with poor to fair credit may have difficulty taking out a car loan, and may fare better by finding a loan prior to shopping for a car. Most dealerships work with numerous banks and may be able to get you a good rate, depending on credit. But it's best to go armed with a pre-approval to ensure you get the best deal.
Find out what your credit score is. If you have excellent credit, you should be able to pick your preferred financial institution, or let the dealer do the searching for you. If your credit is fair to good, obtain a pre-approval from a lender before car shopping to save yourself from the embarrassment of non-approval at the dealer. Buyers with poor credit may find a pre-approval at their local bank, or search the Internet for "bad credit auto loans," although you will likely get a high interest rate.
Call or physically go to either the bank you do business at or one that advertises low rates to obtain a pre-approval. You can do this by simply calling or going to the bank and asking to speak to the auto loan department, or stating that you wish to take out an auto loan. You will be asked to provide information about your employment information, gross annual income, and rental or mortgage payments. You will also have to provide your Social Security Number, date of birth and proof of residence. You should know whether or not you are approved while on the phone or soon after if calling into the bank. If you visit the bank, you should also know that day if you are pre-approved. If you are not approved, search elsewhere online. Many banks lend in consideration of different credit situations, but beware of excessively high interest rates. You may call the banks you've found online or fill out a credit application through the Internet to determine approval.
Tell the dealer that you have already been approved for a car loan. The bank that has pre-approved you will tell you what kind of car you can buy in terms of vehicle age and mileage. Loan to value ratios (LTV) will also be considered. For example, excellent credit customers may find that they are approved for 120 percent of a vehicle's value, while poor credit customers may find that they are approved for only 70 percent of a vehicle's value, meaning that they will need to come up with a down payment equal 30 percent of a car's value.
Pick out the car that you want and let the dealer see if he can beat your rate or minimize your down payment, if needed. If you are buying from a private owner, this is not an option. People who are buying from a private seller should document the VIN (vehicle identification number), mileage, year, make, level (if applicable) and any options in the car, such as leather seats, alloy wheels, entertainment system, tow package, or any other such add-ons. Call the bank to provide it with this information. The bank will then give you a loan amount based on your LTV.
Pick up your check from the bank if you are getting your loan outside of a dealership, or wait for it to be mailed to you if you are going through an online vendor. Sign your bank contract at this point. If you bought from a dealer but are financing elsewhere, you will have to have a buyer's order in hand. A buyer's order lists all the information about the car that you will need, including all options and VIN, as well as the price break-down. If you buy privately, you simply need to have the list you created of all of the vehicle details.
Sign loan paperwork at the dealership if you are using it for financing. You will need to do nothing more at this point, as the check will be mailed to the dealer, or it will be electronically funded. Once all paperwork is signed at the dealer, your financing is complete. If picking up a check at a bank or having one mailed to you, your financing is complete once all steps are followed and you receive your check.
Tip
check You may need to provide additional paperwork to your lending institution, such as references, pay-stubs, proof of residency or other proofs of income. Be prepared to do this, as different banks have different requirements.
Warning
close Have a pre-approval in hand before shopping, especially if going through a dealer. Although a dealer may beat your rate, it can also try to swindle uneducated buyers by offering a higher interest rate than their credit rating would allow them to get.
More Articles